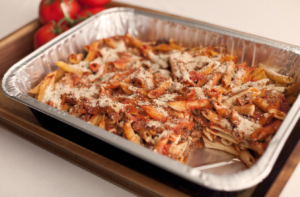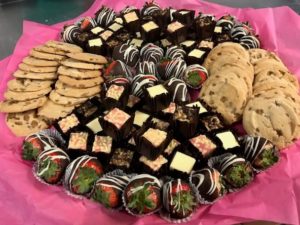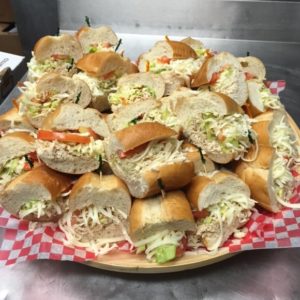 Graduation, Football, Office parties, or any gathering of family and friends
Why limit your guests to just one type of meal. Choose us for all your catering needs, and give your guests some choice. With pizza, pasta, salads, wings, broasted Chicken, and all of our great side items. your guests are sure to be happy and full.
Let our knowledgeable staff help you pick just the right items, and amounts to make your next party a successful meal. Use the contact us form, or fill out the catering information request on this page and one of our staff will contact you soon. Below is just a sample of our catering offerings.
Italian
Mostaccioli
Taormina Bread
Pizza
Garden Salad
Bread Sticks
 Cookies
$12 per person
Broasted Chicken
Potato Wedges
Bread Sticks and/or Garden Salad
$10-12 per person
Salads
Garden
Greek
Antipasto
Soup & Sandwich Combo
Chicken noodle, chili, or others upon request
Crack Chips
Cookies
$12 per person
Pasta and Meatballs
Garden Salad
Bread Sticks
$10 per person
Chicken
50 Piece Broasted
100 Piece Broasted
Wings
Salad Bar
Shredded Chicken and Bread Sticks
$12 per person
Subs 5"
Chicken or Italian
Crack Chips
Cookies
$9 per person
Sides
Broasted Potatoes
French Fries
Mozarella Sticks
Hamburgers
Crack chips or Baked Potatoes
Dessert
$10 per person
Taco Bar
Chicken or Seasoned Ground Beef
Mexican Rice, Corn Salsa, Fresh Toppings
$10 per person